Peter Williams
Chair of Governors and Safeguarding Governor
peter@kingswood.herts.sch.uk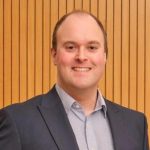 I work as Media & Communications Manager for the Anscombe Bioethics Centre in Oxford, as well as a freelance research and campaigning consultant, and have lived nearby for over thirty years! I attended St Michael's Secondary School down the road and my first ever job was there as the second Caretaker, before and during the holidays, whilst I was at University (King's College, London).  I worked in sustainable construction at the Building Research Establishment in Bricket Wood for almost three years, before devoting just over a decade to working as a human rights campaigner, specialising in the right to life.
I discerned that serving as a School Governor would be a great opportunity to 'give back' to the local community, and so love supporting the brilliant school team and helping to further the flourishing of the children for whom they work so hard.
Mick Martindale
Health & Safety and Children Looked After (CLA) Governor
admin@kingswood.herts.sch.uk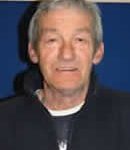 I have been a local resident for many years and have been in the roofing business for half a century. My own daughter attended Kingswood Nursery in 1995 and this was a very happy time for her.
I have been a Governor since 1989. I joined by accident! I have always tried to be involved in the local community and I was asked to come to a meeting to make up the quorum. Since that day, I have attended every meeting and have worked with three Head Teachers at Kingswood. I particularly like to support the centre with health and safety issues and my ladder skills come in handy!
Samantha Howarth
Governor for Teaching and Learning, SEN and Inclusion
samh@kingswood.herts.sch.uk
I have two girls aged three and one. My eldest daughter recently attended Kingswood Nursery and my youngest is due to start Pre-School next year.
Before having children I worked for many years in childcare, mostly working as a private nanny for families with different backgrounds and needs. I am now very lucky and am at home with my girls the majority of the time whilst helping my husband run his business.
I wanted to become a Governor due to living on the Kingswood estate all my life, where I attended the nursery as a child and knowing how happy my eldest is there. I hope that my experience in childcare will help contribute to making Kingswood a great place for children to play and learn.
Jitendra Vekariya
GDPR and Website and Equality Governor
jitu@kingswood.herts.sch.uk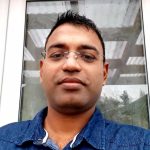 I'm a Watford resident, a happy father of two daughters and am passionate about volunteering. I have a Bachelor of Engineering degree in IT and work as a Software Development Manager.
I was born and brought up in India, moved to and settled in the UK, and have lived here for nearly two decades. I'm a son of a farmer; my hobby is to grow my own fruit and veg – I may even love plants as much as children!
I became a Governor because I believe firmly in giving back to society. I want to contribute my time and skills to the school community and support Kingswood Nursery to be the best in everything a school should be and do.
Akhlaq Shah
Co Opted  Governor
Finance and Wellbeing
akhlaq@kingswood.herts.sch.uk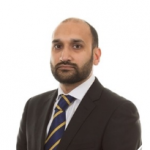 I am a CPFA qualified accountant, having previously worked as an auditor of local government and NHS organisations for a number of years. I currently work in a regulatory environment in the public sector. I have spent much of my career in scrutiny and quality related fields and have found providing independent advice and assurances on risk management, corporate governance and quality control processes extremely interesting and rewarding. I have experience of both drafting and reviewing organisational risk registers, corporate plans and strategy documents as well as considering the governance arrangements within organisations.
As a parent of three young children and husband to a teaching assistant I have a keen interest in doing what I can to support the Headteacher and staff with the challenges they face, ensure every child has the best possible opportunity to realise their full potential, encourage positive relationships with parents and carers, and provide a safe setting.  I believe that my background will support and add to the development of Kingswood as it looks to its future.
Julie McLennan
Staff Governor
admin@kingswood.herts.sch.uk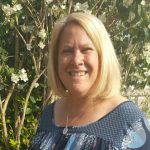 I have been a Key Person at Kingswood for a year, was previously a Deputy Manager in a Pre-School, and I have over thirty years of experience in Early Years. I am a qualified NNEB and have a BA(Hons) in Education and Early Years. I have one son who currently attends Parmiters School.
I feel that all my years of experience in Early Years is beneficial in my role as a Staff Governor, and helps me in fulfilling my role to the best of my ability.
Clare Macdonald
Headteacher
admin@kingswood.herts.sch.uk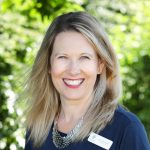 I have over twenty years of teaching experience, mainly based in Early Years!  The uniqueness of this phase of education has always been a passion of mine. I am very privileged to be the Headteacher at Kingswood and to be working with such a committed group of staff, governors and parents, who represent our community. Observing the progress children make, and how practitioners and families encourage this, is delightful. I am also a parent of two boys, and observe first hand how their Early Years experiences continue to impact their learning, even in the secondary phase of their education!
I became a Governor when I joined Kingswood in January 2021, however I was previously a Governor at another school as I believe it is important to support your community in whichever way you can. We are lucky to have some dedicated members of our Governing body, and I am committed to growing the members of the Governing team in order to achieve the strategic aims of our school.